We offer high-touch, personalized customization and branding options in our perks program because we know it leads to increased engagement with your employees. We provide the tools to showcase your organization's brand amongst all the great perks & discounts offered through our program, enabling you to further develop the relationship shared between you and your employees. Our goal is that your organization will be viewed as the valued provider of your employee perks program.
As a complementary upgrade within your Abenity program, eTickets purchased by your members in the Abenity Store will be branded with your organization's logo. It's a great physical reminder of who provided the ticket and the fantastic discount for them.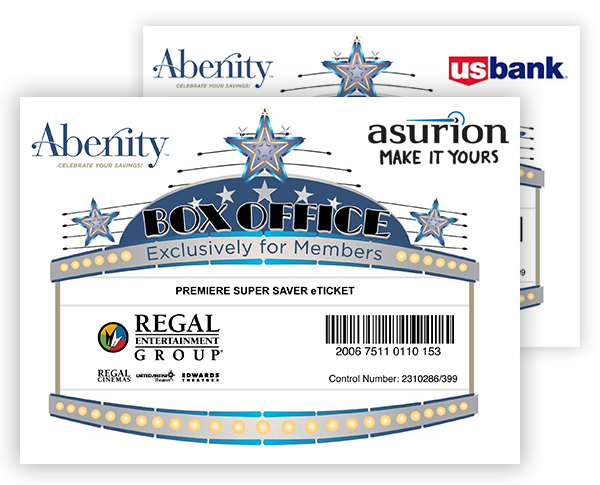 Our members can always trust that they're receiving the best possible price on their ticket purchases from the Abenity Store. Our mission is transparent pricing with no hidden fees. That means the ticket price your members see in the store – even before it's added to their shopping cart – includes all taxes and shipping fees up front.
We're working to make employee perks more meaningful and more engaging, and we'll continue to add customization and branding options to the Abenity Perks Program to achieve that!
[boiler]